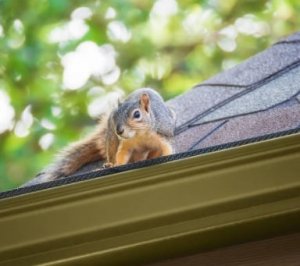 The best approach to keep squirrels out of the boat is to cover any openings. It is by ensuring that the ladder is retracted or pulled out of the water while the yacht or boat is at the dock to protect open entrance points. Also, be sure no ropes or lines are dangling into the water from your boat. Because they're rodents related to rats and mice, if you find a point of entry, attempt to block it up with steel wool (rats can't chew through steel) if there's a hole, or place snap traps on the boat side. Also, remember to store the boat at least away from the nearest tree to avoid making it easier for them to jump in, or better yet, as the dogs hate squirrels, put them beneath the shore to keep them away from your boat.
What is the classification of a squirrel?
Squirrels derive their name from the Greek word "Skiouros," which means "shade tail," and describes one of these little mammals' most noticeable and distinctive traits. Squirrels are active throughout the day, feeding during the day and sleeping at night. They are not usually present during winter but do not hibernate (although they may "lie low" during cold periods). Underground pantries are their critical winter storage. They have an extreme propensity to hoard food, which aids in their survival. Gray squirrels bury their food in a haphazard pattern across their territory. Squirrels consume roughly one pound of food every week on average. Squirrels do not solely eat nuts, contrary to popular belief. Squirrels are omnivores, meaning they enjoy eating both plants and meat. Squirrels consume fungi, seeds, nuts, and fruits, but they also eat eggs, small insects, caterpillars, small mammals, and even young snakes.
What are the things that squirrels despise the most?
Squirrels have a keen sense of smell, which they employ to locate food and shelter. Capsaicin, white vinegar, peppermint oil, coffee grounds, cinnamon, predator urine, garlic, dryer sheets, Irish Spring Soap, and rosemary are all aromas that squirrels despise.
What is the best way to keep squirrels away from your boat?
Make use of strong odors. White pepper, black pepper, and garlic have a natural aversion to a squirrel's nose. Sweet scents, such as peppermint, are the same way. If you have plants inside your boat, spritz your plants and flowers with water, then add pepper or peppermint oil on top to deter squirrels.
Place a few mothballs in storage compartments to dissuade critter invasions, and make sure you haven't left any boat goodies for them to eat. Although there is no certainty that mothballs will work, the odor of mothballs is usually repulsive to squirrels.
Squirrels dislike the burning taste and link it with gnawing on the wires, causing them to quit chewing on them. Combine the sauce and water in a spray bottle and spray the cables. Hang your lights after the spray has dried.
Others have found that red fox urine, which can buy in any store that sells hunting equipment. Sprinkle some around the boat on the ground if it's stored outside. Put cotton balls in film containers with the aroma and place them around. If you get any inside the boat, the scent will last for months.
Keep the area around the bird feeders clean
Commercial conical squirrel guards that prevent a climbing squirrel from getting past the cone can be used to protect bird feeders on poles. Spilled seed invites mice and squirrels to the ground beneath the feeder, which may attract predators. If you own the bird feeder, consider placing it somewhere far from the boat.
Squirrel repellents made from natural substances
Distribute predator urine across your boat. Repellents manufactured from the urine of squirrel predators will be available at garden nurseries. These are sprayed about to deter squirrels and will almost certainly need to reapply regularly.
Maybe you must sprinkle some cayenne pepper, ground chili peppers, pepper flakes, and garlic pepper on and around your food stocks inside the boat. Squirrels won't eat anything containing cayenne after tasting it, which you can typically buy in bulk. Likewise, plants with devastating aromas for squirrels, such as nasturtiums, marigolds, and mustard, could be used as a border within your kitchen inside the boat.
Lethal extraction
Squirrels appear to believe that they must live alongside people. They are expensive to have around. Squirrel traps may help eliminate squirrels from tight locations. It is forbidden to transport and release wildlife to another site because any caught animal must be relocated on the premises (inside the property) or destroyed humanely. In regions where weapon discharge is safe and lawful, shooting is rapid, easy, and effective. When it comes to a few stubborn animals like squirrels, this strategy may be the most effective. Trapping, killing, and moving squirrels is a waste of time. It is just a hopeless battle because squirrel populations are incredibly high in most regions, and moving one will allow another to take its place. Furthermore, animal relocation (yes, even squirrels) would have no way of knowing if it is unlawful in some areas.
However, if you've used live traps and want to release them in parks or forest preserves instead, keep them away from the boat ramps.
Better prevention is needed to keep squirrels out of the yacht
Closing the gaps can be done using 12-inch heavy-gauge wire mesh or hardware cloth. Squirrels may cause a lot of damage if they can't get out, so be careful not to shut them in. To keep squirrels from climbing onto your boat, trim branches and trees within 6–8 feet of the building. Mothballs may deter squirrels from entering crawl spaces or other enclosed locations. They should, however, never be in human-occupied residences. Squirrels may only become ill, and dead squirrels may poison raptors, pets, and other scavengers. Also, keep in mind that using poisons to kill wildlife is unlawful, even if the animals are in a home or boat.