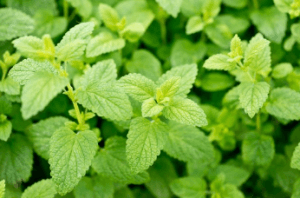 We have plenty of benefits from plants. From the oxygen to the cure of illnesses, plants have been our ally. Not only that, scientists have discovered and still discovering ways on how to use plants around us. We can use it as a food source, and most of the time, as medicines. One breakthrough is how we can use plants to repel insects like mosquitoes.
If plants are our allies, mosquitoes are our enemies. They bite and carry diseases that, when not cured in time, can be fatal. Good thing we have discovered indoor mosquito repellent plants. And here are some of them.
Quick Overview
Lemon Balm
Lemon balm is a type of ornamental plant that you can grow indoors. The lemon balm leaves are in teas and candies. Although it is in the mint family, lemon balm got its name because of its citrus smell on par with lemongrass. When extracted, lemon balm oil acts as a balm for many illnesses, including headache, soreness, and insect bites. When you crush the leaves, lemon balm became a mosquito repellent. Lemon balm has linalool and citronellal, which are compounds proven to repel mosquitoes.
Lemon balm prefers rich and moist soil and requires watering every day. It would be best if you place it in an area that has sunlight.
Lemongrass
Lemongrass is another type of plant that repels mosquitoes. The name lemongrass is because it looks like grass and smells like lemons. Lemongrass has citronella, a natural mosquito repellent. Lemongrass is fragrant when fresh, but to release the citronella, you need to crush it. Just be careful as the leaves are sharp and cut into your skin, thus gaining its other name; barbed wiregrass. Lemongrass is also used for cooking and making tea.
Since lemongrass is native to tropical countries, it prefers humid and warm weather. During winter, you can plant them in a pot and store them in a warm area of the house. In summer, you need to keep them in direct sunlight for them to grow. Lemongrass does not require constant watering but needs enough water to keep them going.
Lavender
The scent of lavender calms humans in general but, because of its strong odor, it can be a mosquito repellent. Indoors, lavender scent can extend to the whole room and repel mosquitoes as it does. Lavender has many uses but, it is now mainly cultivated to extract oil.
Yes, you can plant lavender indoors. However, lavender needs extra care if you want to grow the plant indoors. Choose a well-draining pot and potty mix as lavender thrives in sandy, well-drained soil. Place them in a room where there is plenty of sunlight because these plants love the heat.
Peppermint
Peppermint is a very versatile plant. Not to mention very useful. Peppermint leaves are flavorings in tea and other dishes. The scent of peppermint is putrid to multiple rodents and insects, including mosquitoes. If you use peppermint spray, it will also kill mosquitoes in the process.
Choose rich soil and a well-draining pot for peppermint. The plant thrives in direct sunlight and is also preferable, but little sunlight is okay as well. Peppermint does not want dry soil, so you need to water them often. Once the peppermint plant is thriving, you can nip the leaves every week to prevent the plant from overflowing. They are a bit invasive and can outgrow your pot in no time if not trimmed.
Rosemary
Rosemary is one of the aromatic plants most of us have in our kitchen. And we may have unwittingly been repelling mosquitoes every time we cook our favorite meat with rosemary. We use rosemary in meat dishes like steak and barbecue, but it has ingredients that repel mosquitoes. The herb has linalool and camphor. These compounds are effective in keeping mosquitoes at bay. And although rosemary scent reaches its maximum potential during cooking, fresh rosemary can still repel mosquitoes.
Caring for rosemary is the same as caring for lavender. They prefer a sandy potty mix, well-draining pots, and full sunlight. Your patio or near your window is the best spot to grow them.
Basil
Basil is an aromatic plant for cooking. Whether fresh or dried, basil has been a favorite flavor to most of us. And because of its aromatic scent, basil is also one of the mosquito repellents plants we have. Basil has linalool, a compound that is known to repel mosquitoes.
Basil loves moist soil and thrives in full sunlight. If planted in pots, basil needs regular watering to keep the soil moist.
Pennyroyal
Pennyroyal is an herb that, during ancient times, was used for many types of illnesses and even abortion. One of its other names includes the mosquito plant because it repels mosquitoes and other insects. Pennyroyal oil is toxic to humans, and it is best to use it as a plant to ward off mosquitoes.
Caring for pennyroyal indoors is the same as caring for other mint family plants you have. It needs moist soil, well-draining pots, and plenty of sunlight.
Citronella Plant
The citronella plant is another type of mint plant that deters mosquitoes from entering our homes. Crushing the leaves of citronella plants maximizes its potential. When crushed, the leaves will release the oil and citrus fragrance that mosquitoes hate.
As with other indoor plants, you need at least six hours of sun time for the citronella plant. Citronella plants also prefer dry soil.
Marigold
Marigold is an ornamental plant that can repel insects like mosquitoes. It has a strong smell that deters mosquitoes. And since marigolds are attractive plants, they will also add to the beauty of your home.
Marigolds need regular watering, but not too much. They thrive when placed in the sun. Make sure that they have full sunlight.
Blue mink
Blue mink is an ornamental plant that fights mosquitoes uniquely. Blue mink excretes a compound that confuses mosquito's normal function and can render them sterile if ingested in bulk. A pretty trick if you ask me. It may not deter mosquitoes from entering your house, but it makes them useless and unable to breed afterward. No eggs, no mosquitoes.
You can plant blue mink in a big pot and place them where they can absorb sunlight as much as they can.