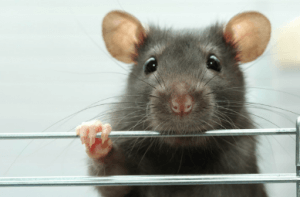 Rats have been a problem for people all over the world for many centuries. These vermin are considered bad luck and will only bring death and suffering. Up to this day, rats are considered a pest that needs to be gone. People have been beyond themselves trying new and old stuff to keep rats out. Scientists are constantly discovering new chemicals and compounds to battle against rats.
But while people search for a solution to keep rats at bay, nature has already provided a solution. Here, we have the top 10 plants to repel rats. Plant them in your garden or your patio and watch as rats move away from your home for good.
Quick Overview
Catnip
Catnip got its name because cats are attracted to them. And that is also the reason why catnips are effective against rats. Cats love to be near the plant so much that they practically live there. Rats avoid catnips because they smell cats in them. Cats are known to rub their body on catnips, leaving some furs and their smell. If you do not have a cat, there would be plenty of cats in your neighborhood attracted to catnips.
Whether it is because of cats or just because rats have a natural aversion to the plant, catnips are still considered one of the plants that repel rats.
Peppermint
Peppermint has a refreshing and soothing aroma that humans love. Peppermint has been a favorite flavor in candies and even in toothpaste. But many insects and pests hate the smell of peppermint, and that includes rats. The plant itself can repel rats, but you can always level up your game by creating your very own peppermint spray.
How to create a Do-it-yourself peppermint spray
Boil a pint of water and about ten to fifteen peppermint leaves for 5 minutes. Let it cool, and transfer to a spraying bottle. Spray to where you suspect rats have begun their infestation. You may also dip cotton balls into the solution and strategically place them near places where rats have been. You can also put some inside your cupboard and your furniture.
Lavender
While cats may have a harsh reaction to lavender because of linalool, rats also have been wary of this plant. That is because of the strong smell of lavender. It may be pleasant to humans, but because rats have a keen sense of smell, they find lavender repulsive. It also confuses them as the smell also masks other odors like food. Like peppermint, aside from planting it in your garden, you may also boil some leaves and flowers and turn them into a rat repellent spray. Just do not spray it near your cat. Aside from rats, lavender also wards off other pests like ticks and fleas.
Amaryllis
Amaryllis is an ornamental plant known for its beauty. Not only it provides beautiful flowers and a fragrant smell, but amaryllis bulbs also repel rats. The bulb has a toxic compound that can cause vomiting and upset stomachs. Rats will stay clear of this flower because of the fragrance.
Daffodils
Rats have an aversion to daffodils. They are considered ornamental plants. Planting daffodils in your garden is a win. It will give you gorgeous flowers and repel rodents like rats at the same time. It will protect your other flowering bulbs from being eaten by rats if you plant them in the middle.
Wormwood
Wormwood has been considered a botanical wonder. For centuries, it is as a medicinal treatment of various illnesses and diseases. It also has antiseptic, antifungal, and antibacterial properties. Not only that, because of the pungent smell of wormwood, rodents like mice and rats avoid them as it confuses their senses.
Bay Leaves
Bay leaves, whether dried or fresh, are essential in the culinary world. Worldwide, it is known to enhance the flavor and aroma of dishes. It is smoother and can even be blended to add to pasta dishes when fresh. Bay leaves are poisonous to rats. Because of its aroma, rats will be attracted to bay leaves, thinking it is food. And if they eat bay leaves, they are dead because of the substance on the leaves.
Crown of Thorns
The crown of thorns is another beautiful ornamental plant. The name crown of thorns is from the red flowers and thorns it has. In some regions, it is called the Christ plant. This ornamental plant requires minimal water and grows in warm climates. The world health organization has acknowledged its use as a natural pesticide in removing pests like snails and rats.
The thorn of this plant deters rats because it can injure them. It also deters snails and slugs.
Wintergreen
Wintergreen oil extracted from wintergreen leaves has many medicinal benefits. It has been known to cure pain and has anti-inflammatory properties too. People also use wintergreen oil as an insecticide because the compound called methyl salicylate that is poisonous to insects and rodents. Plant wintergreen into your backyard so you can create your wintergreen spray to repel rats anytime. You can create wintergreen spray like you would in peppermint spray. Mix one part water and one part wintergreen leaves and boil for five minutes. Let it cool and strain. Transfer the mixture to a spray bottle and spray areas where there are rat infestations. You can also spray the solution to deter other insects as well.
Chrysanthemums
Chrysanthemums are beautiful ornamental plants with different colored flowers. It originated in East Asia, and many horticulturists have used chrysanthemum as their subject. In Japan, they celebrate chrysanthemum day. A compound called pyrethrum is extracted from chrysanthemum flowers to make insecticides. Because of this compound, rats are avoiding these beautiful flowers.
Although these plants repel rats in one way or another, it is still best to mix and match them. Aside from planting, clean your house inside and out and cover your trash bin outside. Removing the food source and using the plants to deter them will make sure your home stays rat-free.