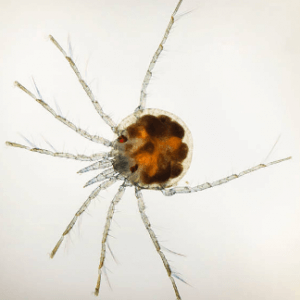 Swimming pools are prone to bug infestations, and some people think it would just be a waste to get or build one. But shocking your pool with chlorine and cleaning it will help you make your pool bug-free. Bugs are attracted to your swimming pool for a reason, but they are not there to relax and swim.
Another way to maintain your pool is by removing lighting as bugs are attracted to light. You can also run the water overnight. Install a fountain to help in water circulation, or install a pool cover. There are many ways to make sure these pools are bug-free; all you need to do is understand why bugs are there in the first place.
Overview
Water Boatmen
Water boatmen are one of the bugs that could infest your pool. Just like any other living thing, they go to a place because of shelter or food. And in the case of water boatmen, they are drawn to pools because of algae and mosquito larvae that may have accumulated.
To get rid of water boatmen, you should get rid of algae and mosquito larvae as well. Removing the food source will help you remove the water boatmen as well. They may look scary with their large eyes and greenish-brown color and even resemble a fly, but they do not bite humans. Scooping them with a skimmer will temporarily eliminate them, but note that they have wings and can fly.
Springtail
Springtails are another type of bug that could pepper the edges of your pool. And they do it in a cluster. When disturbed, these bugs will launch themselves up in the air using their spring-like tail to get out of possible danger, thus the name. Springtails do not bite and harm humans but can be a pretty nasty sight to behold when they are in your pool in great numbers.
Springtails eat algae as well. And they are drawn to light and moisture. As you cannot remove the water in your pool, it would be best to remove the wetness around it. Another tip is to switch off the lighting in your swimming pool at night. If there are many springtails in the water, you can also manually remove them by a skimmer.
Springtails are floating in the water using their spring-like tail. If you spray the water with water and dish soap solution, it will break the tension of the water and drown them. Afterward, you may scoop them out of the water using a skimmer.
Water striders
Water striders are insects that can walk on water thanks to their legs covered with microscopic hairs. These hairs push water out of the water strider's legs and, in turn, make them walk, glide or stride to the water, thus the name. Water striders are attracted to your pool not because of algae but because of other insects that they eat. They do not bite humans, though, which is a relief, but swimming with plenty of water striders in your pool will make you think twice. Besides, they eat one another if there are no more bugs to eat.
Getting rid of their food source will also make sure your pool is water strider-free. As other bugs eat algae, cleaning your pool will remove the algae buildups. If there are just a few water striders in your pool, you can drown them by spraying their legs with soap and water solution to break the tension of the water.
Back Swimmers
Backswimmers are the kind of bugs that you don't want in your pool. They are predators that hunt and eat other bugs like water boatmen and adult mosquitoes. Backswimmers can swim backward. Spraying soap and water solution directly to them may drown them, but not easily so.
Although backswimmers eat other types of insects in your pool, including the dreaded mosquito, you still would not want backswimmers swimming with you. Not only are they gross-looking, but their bite is also painful. In addition, since backswimmers are predators, removing other types of bugs will also get rid of backswimmers. And that means removing their food source as well.
Thrips
Another bug that can land in your pool is thrips. They are bugs that eat plants near a body of water so that they may land inside your swimming pool. They look like tiny brown or black dots and cannot be easily detected. Thrips may attract other insects Jesus bugs into your pool.
As thrips only accidentally lands inside your pool because of the plants near it, you should not plant near the pool at all. Allow at least ten to 15 feet from your pool water to the plant beds. Skim the pool before using it to make sure it is thrip-free.
Jesus bugs
Jesus Bug is another name for water striders. It is because of their ability to walk on water just like Jesus, thus the name. Check above on how to get rid of water striders.
Gnats
Gnats are also one of the many bugs that could infest your pool. Gnats resembled a mosquito. They swarm in large groups and lay their eggs in stagnant water. Larvae gnats also feed on organic materials inside your swimming pool.
Shocking the pool with chemicals will kill the larvae and also organic materials in it. Make sure to always skim your pool water before and after using it. Avoid turning on the light at night so it will not attract gnats and other bugs.
Mosquitoes
Mosquitoes are notorious for laying eggs in the water. And your pool may look like a paradise for them. However, since mosquitoes are also a food source for other bugs that may infest your swimming pool and the possible disease mosquitoes carry, it is best to eliminate them.
Shocking your pool is one way to get rid of mosquitoes, but you can also use other methods. Mosquitoes like stagnant water, so adding a fountain in your swimming pool and letting it run overnight will discourage mosquitoes from laying their eggs in it. Skimming your pool every day and vacuuming it will also remove larvae at the bottom of the pool.