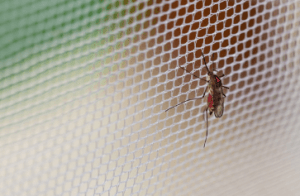 Mosquitoes are a danger to human lives as they carry deadly diseases that can kill you in one bite. Naturally, you would want them removed from your home as soon as possible so they can no longer harm you or your family. The most common practice to get rid of mosquitoes is by using pesticides. But chemicals from pesticides bring a new round of complications and danger to human lives. And a lot of people are weighing the pros and cons of using them against mosquitoes. But what most people don't know is that there are other ways to get rid of mosquitoes without pesticides.
Quick Overview
Cleaning
The best way to get rid of mosquitoes is by destroying their eggs. A mosquito can live up to ten days the most. That means, if you remove mosquito eggs, mosquitoes will cease to exist after a week or so. To do this, you must know first where they usually lay their eggs.
Search where mosquitoes lay their eggs
Mosquitoes lay their eggs depending on their species. Some mosquitoes lay their eggs in clear stagnant water, while some lay their eggs in murky waters. Look for things that can serve as a breeding ground for mosquitoes, like an old tire with water, bucket with water, and plastic bottles. If there is water inside, mosquitoes can use it to lay their eggs. Remove all unnecessary things and cover trash bins outside. For flower vases, sprinkle them with salt. Salt will kill mosquito eggs. Clean and scan your house for anything that mosquitoes can use each week, especially after it rains. If possible, clean your gutters as well, as they will serve as a breeding ground for mosquitoes if clogged.
Garlic
Garlic is known to repel mosquitoes. It has a compound that can harm mosquitoes, and therefore, they are wary of it. I think the myth about vampires fearing garlic came from the fact that mosquitoes hate it. However, for it to be effective, you need to release the compound from garlic. You cannot expect mosquitoes to be afraid of unpeeled cloves of garlic, did you?
How to make a garlic spray
Get one clove of garlic and crushed them.
Bring to boil a pint of water and put the crushed garlic into it.
Let it boil for ten to fifteen minutes for the garlic to release.
Remove from heat and let it cool.
Strain and transfer the solution to a spray bottle.
Spray inside and outside your house to repel mosquitoes.
Lavender
Lavender has many uses, and you can also use it as a mosquito repellent. Lavender has linalool, an alcohol that is known to repel mosquitoes and other insects. Lavender scent will leave your house smelling great, and it also protects you and your family from mosquitoes. You can also plant lavender in your backyard, so you can nip the flowers and leaves to make your mosquito repellent.
How to make a homemade lavender spray
Boil two cups of water.
Place lavender flowers and leaves in it. The more the lavender is, the more concentrated your solution will be.
Let it boil for about fifteen minutes.
Remove from heat and let it cool.
Transfer to a spraying bottle and spray inside and outside your house.
Please note that lavender may be dangerous to cats. Do not spray near cats and their bedding as it may irritate them.
Peppermint
Peppermint oil is known to repel insects, and mosquitoes are one of them. Mosquitoes hate the scent of peppermint and will avoid it at any cost. You can buy peppermint oil and spray it to your house to get rid of mosquitoes. You will find that other insects will also leave you behind. A deal you cannot resist if you ask me. You can also plant peppermint in your garden. Planting peppermint will make mosquitoes avoid your backyard as well.
Citronella oil
Citronella has been used in many mosquito repellent products because it works. Citronella masks the scent of lactic acid that mosquitoes use to find their next blood meal. If they cannot find lactic acid, they will not be able to bite you. You can plant citronella outside your house as well.
Fabric Conditioner
The scent of fabric conditioner repels mosquitoes. Fabric conditioners contain linalool, a substance extracted from flowers that are known to repel mosquitoes. It is better to use a liquid fabric conditioner to make a mosquito repellent spray.
How to make a fabric conditioner spray
Mix one part fabric conditioner and one part water into a spray bottle.
Shake for the ingredients to mix.
Spray inside and outside your house.
For best results, spray early in the morning and before dusk.
When spraying, make sure to take extra effort to spray corners and the underside of furniture. Mosquitoes love dark places.
Mosquito Killer Lamps
Another great way to get rid of mosquitoes without using pesticides is by using mosquito killer lamps. Mosquitoes are attracted to light, just like most insects. This lamp attracts mosquitoes, and when mosquitoes touch them, they'll get zapped. These lamps use electricity to kill mosquitoes. The livewire is inside, and only small insects can fly into them. If you are worried that your pets may get electrocuted, you can also buy a lamp that you can hang. For best results, switch off all your lights out at night and turn on the lamp.
Mosquito Screens
Mosquitoes can get inside your house from doors and windows. To minimize mosquito activity, install screens in your doors and windows. But if you do not want to put a screen in your bedroom window, you can also use a mosquito net when you are about to sleep.
There are many ways of getting rid of mosquitoes without pesticides so, before grabbing that can of chemicals, try using other options. You'll be surprised by the results. And the best part is, they are non-toxic.