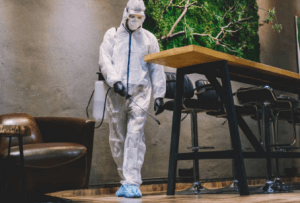 Ants have been a pest for years in the US, but more so in Florida. After all, the state is known for its beautiful beaches and its warm weather. And ants love warm weather. So, if you are planning to stay in Florida for the whole summer or sound, it is best to know where you can find exterminators in Florida.
Since Florida has many types of ants, exterminators are also everywhere. You can check our pests control directory to find the exterminator you need in your area. But before you decide who to do the job for you, you might also want to check out their rates and the services they offer.
Overview:
How much does it cost for an exterminator to kill ants?
A single visit to exterminate ants can cost $150 up to around $1000 or more. Many factors could affect the cost of an expert visit which usually include but are not limited to the factors below.
Location
The location of ant infestation affects the charge of an exterminator. For example, bathroom extermination could cost $100 to$600, while plant pots extermination could cost $100 to $350. In addition to the location, exterminators also base the charges on how many lands area it covers.
Type of ants
The cost of a single visit also depends on the type of ants they will eliminate. For example, tiny black ants can cost $100 to $150, while carpenter ants can cost $500. The more challenging the ant is, the higher the cost.
Type of Method used.
The charge depends on the type of method the exterminator will use. For example, ant repellent can cost $100; baits can cost up to $150, and combined methods can go up to $750.
Level of Infestation
The level of ant infestation will determine how much effort experts will exert. A small infestation could range up to $250, while a severe infestation could cost a whopping $1000.
There can be additional charges aside from the factors mentioned.
Do exterminators get rid of ants?
Yes, experts get rid of ants for you. So if you are wondering, what are they doing circling your house doing nothing, don't worry. The exterminators identify things like; the level of infestation, source, and the reason. They will base their evaluation on their investigation. The type of method and how many visits will depend using the information from the analysis.
Are Ant exterminators worth it for ants?
An average person would often ask themselves, are the exterminator worth it? Well, you also need to ask yourself the following questions before you say no to an expert visit.
Are you confident using poisonous baits?
You can buy baits everywhere, whether in a local store or online. But are you confident that you, your loved ones, and your pets won't get poisoned? Are you sure enough to use them against ants and come out victorious?
Can you get rid of all of the ants in your home?
DIYs and ant repellents are effective against ants. But they are only effective to the ones that we see. You might be able to get rid of the ants crawling in your kitchen sink, but what about the ants inside your outlets?
Can you get rid of an infestation?
Ants can multiply fast, especially when they fear that they cannot survive. So to preserve their kind, ants will split up into two or more different colonies when people try to get rid of them and fail.
If your answer to at least two questions is a resounding NO, it is best to call the experts. They may cost more than your average DIY products, but you can be sure they can get the job done for you.
What do professional Ant exterminators use to get rid of ants?
The method and the type of product experts will use depend on what type of ants they are dealing with and where they are situated. But aside from the insecticides and other materials, they will also use PPEs (personal protective equipment) and other possible hardware materials and equipment.
There are also times when they will need to drill some holes into your walls to eradicate the ants living inside. The professional exterminators' fee will also depend on the type of materials they will use to remove ants in your home.
Experts are also using unique materials with a residual effect that could last for few months to ensure that ants will not come back. You may also ask them about it and the possible impact the materials have on your health.
How long does it take for an Ant exterminator to get rid of ants?
Depending on the level of infestation, treatment can be just one visit to a few. There are also cases where the infestation is so severe that it will take a few more stops in a given interval before ants are gone.
After the treatment, you may see many ants crawling or even running around your home. Do not panic. The ants you are seeing are leaving their sanctuary because of the treatment. Also, ants may not die immediately. But you will notice a noticeable effect a week after the treatment happens.
When should you call an Ant exterminator?
An ant crawling in the kitchen sink does not require an exterminator. But hundreds of ants on your kitchen counter could mean an infestation. So before you call our friendly neighborhood experts, you might want to consider some things first.
Ants by numbers
Be alert to the number of ants you see. If the number of ants escalates inside your house, it is time to call the exterminator.
DIY not helping
Some people may use the DIY method first. And there's no harm in it. But if your efforts are proven to be fruitless, it is time to call the experts.
Afraid for your kids and pet's safety
Pesticides and insecticides are harmful and even deadly to humans and pets. If you want to get rid of ants but are afraid to use insecticides because of your loved ones, then it is time to call for help.